24/7 Self Service Laundromats in Bath
and Wiscasset Maine
Garden Island Laundromat in Bath Maine
241 Congress Ave, Bath Maine 

Phone: (207) 443-9885

Open 24/7 Self Service Laudromat
Garden Island is a self service laundromat with locations in Bath & Wiscasset Maine. Both locations are open 24 hours a day, 7 days a week.
18lb, 40lb, 55lb, 75lb Front Loading Wascomat Washing Machines
Top Loading Washers
45lb Huebsch Dryers
Two Change Machines
Wide Variety of Soap in Vending Machine
TV Waiting Area with WiFi
Ample Parking (front, side and behind)
Clean Restrooms
Wash, Dry, Fold Service
Perfect for Bed & Breakfasts, Cottage Rentals & More
Quick Turn Around Service
Laundry Hours:
Open 24/7 Self Service Laundromat
9am - 6pm 7 Days a Week Summer Attendant
9m - 12am, 3pm-6pm 7 Days a Week Winter Attendant
Friendly Service!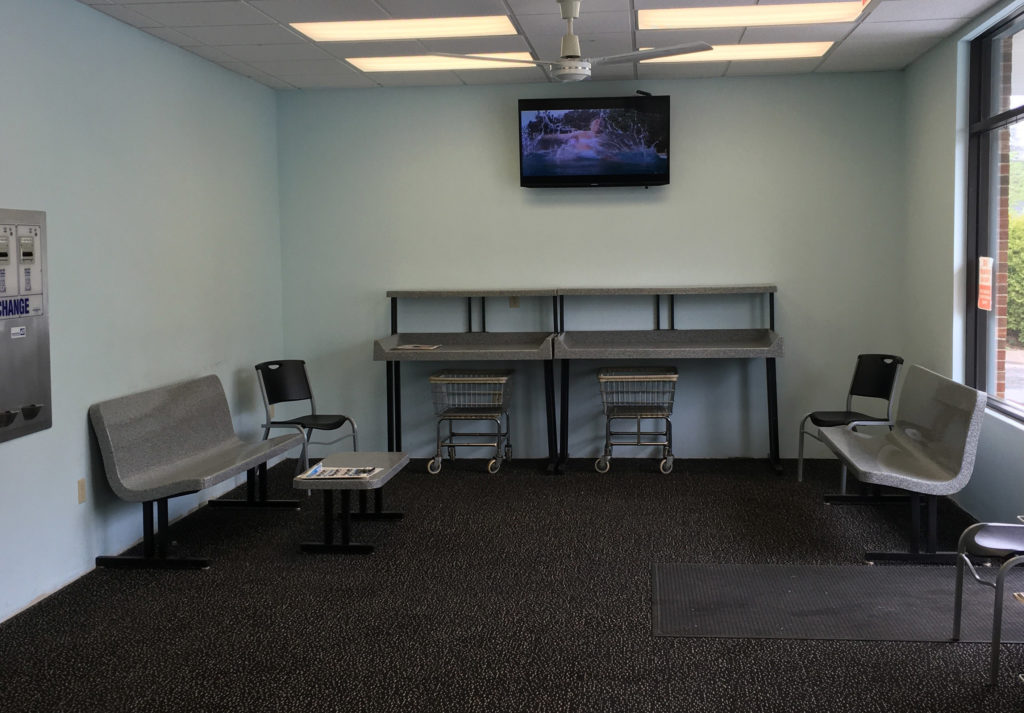 Relax While You Wait!
We offer a clean, bright waiting area with TV and Wi-Fi for you to use while your laundry finishes.
Don't want to wait? Be sure to ask about our Wash, Dry, Fold service!
Restroom facilities available. 
Our heavy-duty washers & dryers can handle loads up to 75lbs and 45lbs respectively. 
We are conveniently located in the heart of Bath, Maine with two convenience stores on either side of our location and Domino's Pizza just behind us.
Thank you for choosing Garden Island Laundromat, family owned & operated!
Garden Island Laundromat in Wiscasset Maine
681 Bath Road, Wiscasset Maine

Self Service Laundry

Open 24 Hours a Day, 7 Days a Week
Our Wiscasset location is open 24 hours a day, 7 days a week.
40lb Wascomat Front Loading Washing Machines

Top Loading Washing Machines

Huebsch Dryers

Change Machine

Soap Machines

Clean Waiting Area

Ample Parking

Restrooms